Growing businesses require the latest technology and IT support to function successfully and keep up with the competition. Unfortunately, for small to medium-sized businesses (SMBs) like yours, it can be challenging to manage the ongoing cost of technology and the support needed to use and maintain it. ITS provides managed helpdesk services to help businesses move to and maintain industry standards. Our helpdesk team uses a proactive approach to device management, keeping patches and OS updated to limit vulnerabilities. Our remote monitoring and management tools keep an eye on your network and devices, and allow us to troubleshoot with ease.
Our Managed IT Services were developed to eliminate downtime and help you develop more efficient employees and procedures.
The staff at ITS is trained and certified in a wide array of technologies and products, giving you access to a support team that can handle requests ranging from anti-virus through VLANs. We also maintain partner and vendor certifications and relationships to engage third-party support when necessary.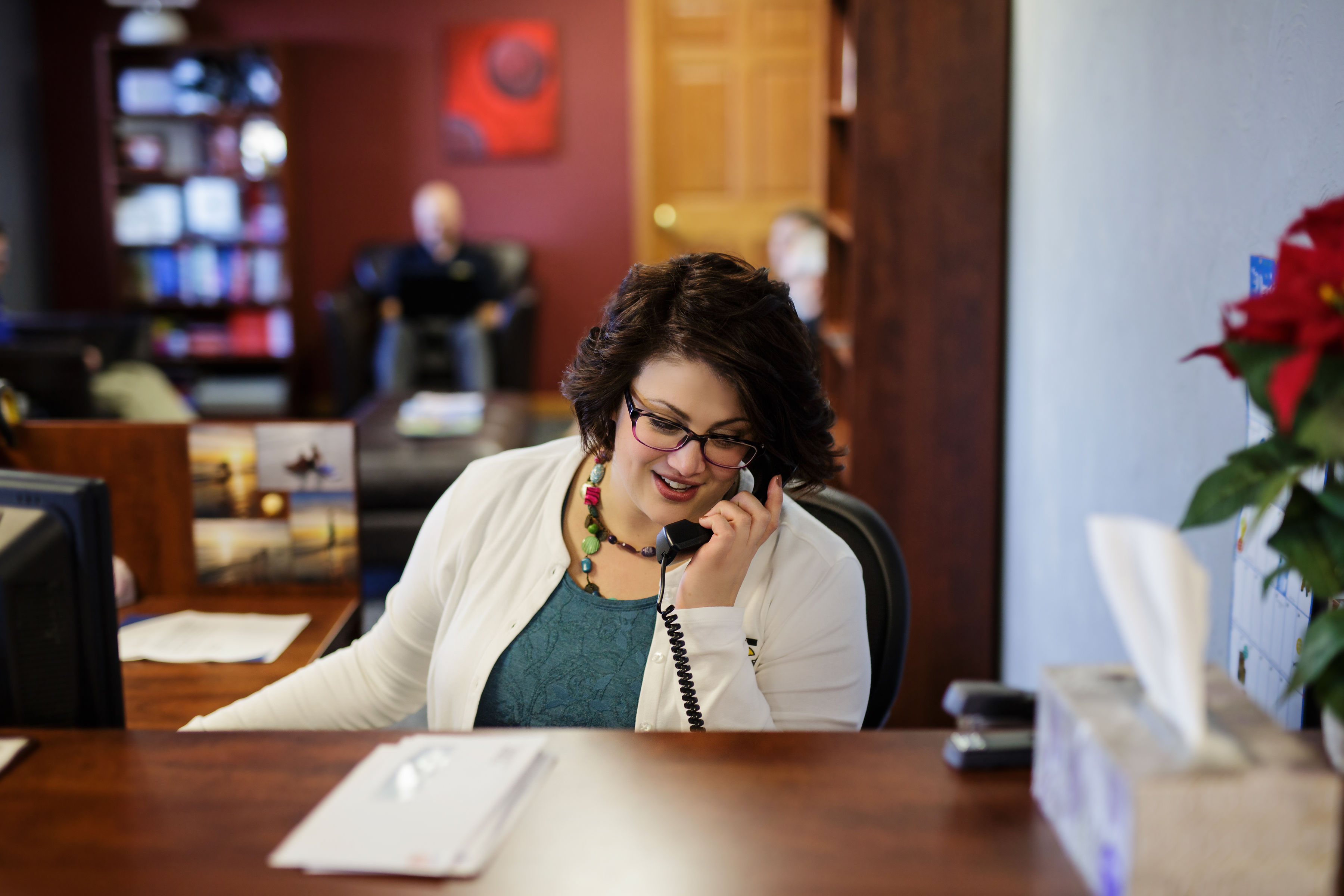 Support with a Personal Touch
Reduce Downtime, Reduce Costs with Managed Services
Managed IT Services provide a cost-effective method of monitoring, managing and protecting all of your organization's desktops, laptops, servers, routers, virtual machines, and much more; through a secure internet connection and a single piece of software, ITS monitors and supports your devices 24 x 7 x 365. The skill-set of our dedicated and talented service team solves your issues proactively and remotely whenever possible, but also provides on-site and break/fix support as needed.
ITS uses a reasonable pay-per-user policy. The constant monitoring of your technology assets and predictable pricing for support allows you to reduce and optimize your IT spending, and plan for upgrades and new hardware proactively. Break/fix issues will no longer break your budget or stymie your employees and services.
Help Desk: Always Open
With managed services at ITS, your technology assets are monitored 24 x 7 x 365, and issues are quickly and accurately diagnosed and remedied. In the event of a problem undetected by our software or staff, one single point of contact provides all the support you need. Tickets and questions can be entered through our helpdesk portal, which is accessible via website or a direct email. We are also happy to enter your tickets by phone during our office hours, and after hours per your support agreement.
Ready to eliminate the break/fix cycle?
Contact us to schedule your free network assessment today, and increase your up-time with our Managed IT Services!
---