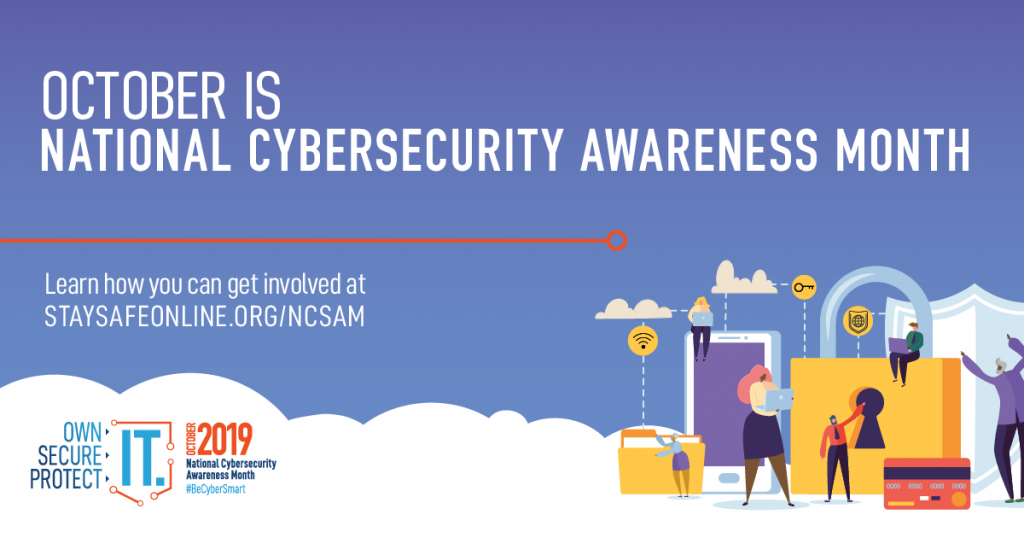 Follow us on Facebook during National Cybersecurity Awareness Month (NCSAM) for tips on fighting cybercrime. These are a few of the topics to be covered during the month: best password practices, preventing ransomware activities, adjusting your app settings to protect your privacy, and phishing.
During NCSAM this October, look for our weekly #TriviaTuesday posts on Facebook. These trivia questions give you the opportunity to show off what you know about cybersecurity by commenting your answers on the questions. Besides trivia, we will also be sharing many informative videos and articles to build your knowledge.
NCSAM is the month for you to become familiar with things cybercriminals do to take advantage of unsuspecting victims. Our goal is to reach as many people as possible and to be a great resource for you and your company or school. Feel free to encourage your employees to also follow us on social media this month, as the security of your company/school is only as strong as your weakest link!
Additional Resources: