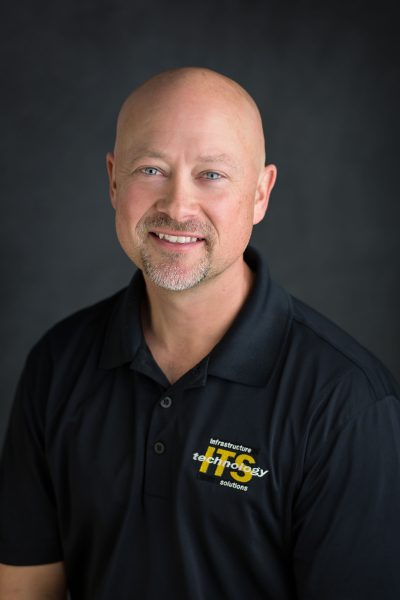 I enjoy meeting with people and building relationships. Technology has an ever-impacting role in day to day life; it is for everyone, and it's in every aspect of work and personal life. I like the challenge of hearing what the customer envisions for their business and then determining what solution(s) would best fit their technology need(s).
Business development ManageR, Its
Ryan is the Business Development Development Manager at ITS. A few of his responsibilities include: sales, strategic planning and customer service. What Ryan enjoys most about working at ITS is the opportunity to meet many new people and build relationships with them. Before working here, Ryan spent over 15 years coaching cross country and track & field at Mount Mercy University. In his career at Mount Mercy, Ryan built upon his natural ability to lead, be a team player, and communicate. He brought these valuable skills with him to ITS. Since working here, he says he has been given a better understanding of technology and the ever-impacting role it plays in day to day life. He believes that technology is for everyone and that it is in every aspect of work and personal life. He loves connecting new and current clients with the best technology solutions to fit their needs.