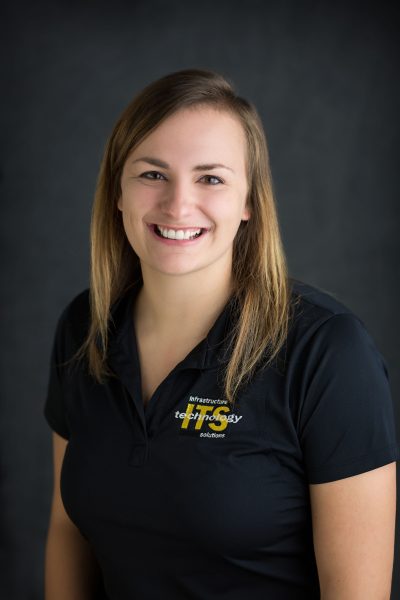 My favorite part of my job is being able to create a professional relationship with our customers. I also want to make sure each of our customers has a great experience with us. That is very important to me.
Inside Sales Specialist, ITS
Nicole is the Inside Sales Specialist at ITS. She works with new and existing customers to help them place their orders. In her role, she does extensive research on products to make certain customers are getting the best quality and priced product available. Before working here, Nicole attended Mount Mercy University. After graduation, she began working at ITS. She says working at ITS has helped her build on her communication and customer service skills and it has also helped her to gain a better understanding of the business world. The skills Nicole brings to ITS makes her a great fit for the position she works in. Nicole places a lot of value on each customer's individual experience, and works hard to ensure every customer has the best experience possible. She loves being able to create professional and personal relationships through the interactions she has with each of our customers.