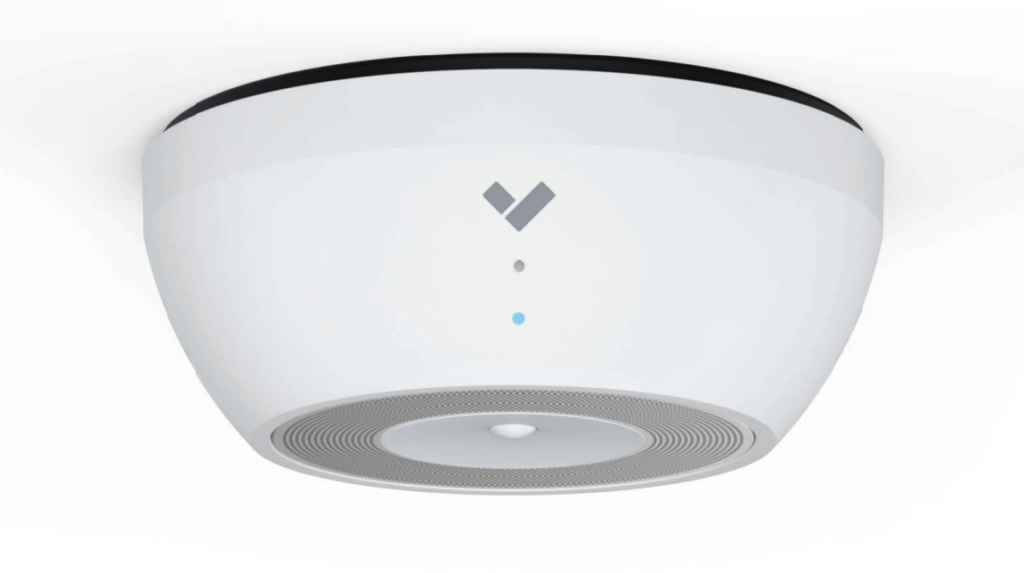 The SV11 sensor is an all-in-one sensor for monitoring environmental changes in your physical space. With a collection of powerful embedded sensors, the SV11 simultaneously measures air quality, temperature, humidity, motion, and noise.
Users can associate a Verkada camera with their sensor to provide greater context into environmental changes and events. This video footage and sensor data are automatically synced, ensuring a seamless experience for historical investigations or live monitoring.
For scenarios where an SV11 sensor is used in sensitive areas, such as a bathroom, users can opt to use their sensor without an associated camera or can place one in an adjacent, safe-to-record area. The SV11 sensor lends itself to a wide range of use cases. From monitoring air quality in manufacturing facilities to detecting temperature fluctuations in server closets, the SV11 offers a new kind of visibility and insight into your physical space.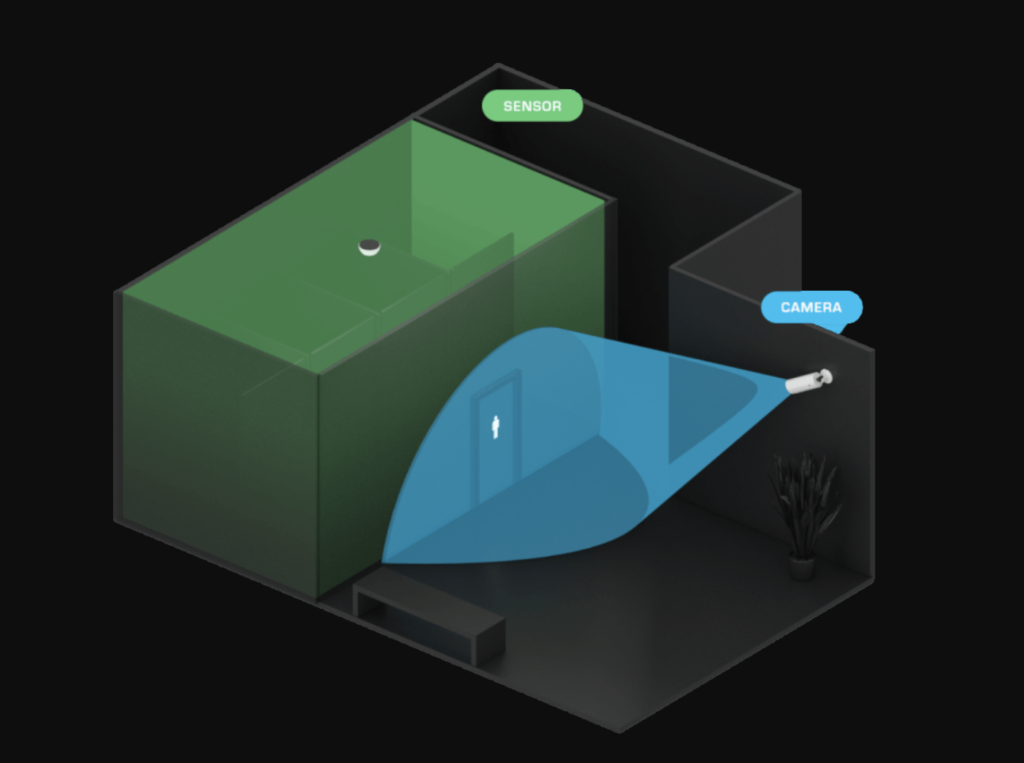 In addition to monitoring a wide range of environmental changes, the SV11 can detect vaping and smoking events. Schools and other smoke-free facilities can monitor vaping and smoking behavior from Command using Verkada's Vape Index, making it easy to conduct investigations and implement deterrence measures.
Sensor Management
Customize the data displayed for each SV11 sensor
Set alerts based on user-defined thresholds for each data stream
Configure notification recipients and scheduling
Filter data by sensor, date and time
Video Integration
Associate Verkada cameras with sensors for increased visibility
View historical or live video synced with sensor data
Click on sensor alert to see sensor data alongside video footage of the incident
Professional Monitoring Overview
Incidents are unpredictable. Ensure your sites are protected 24/7 with our professional monitoring service. Monitoring is provided by three fully redundant, U.S.-based, UL listed central stations with Five Diamond Certification from The Monitoring Association.
Assess the Situation
With built-in video verification, agents can assess possible threats and screen out false alarms.
If video verification is enabled, users will not be contacted unless incidents are confirmed as real alarms by an agent.
Make Contact
When an alarm is raised, agents immediately call and send SMS messages to the predetermined contact list.
If an agent is unable to reach any contacts, they can contact local emergency services to respond.
Take Action
Once a threat is confirmed, agents will dispatch local first responders to the site address.
All events can be reviewed, archived and accessed from Command for incident investigation.