AnyMeeting is a top of the line collaboration tool great for remote workers. It's simple-to-use platform has little to no learning curve and will have you connecting with colleagues in a matter of minutes. AnyMeeting allows you to host or attend meetings from anywhere with their desktop and mobile apps. With three different plans, you can find a video conferencing service that best suits you at an exceptional value.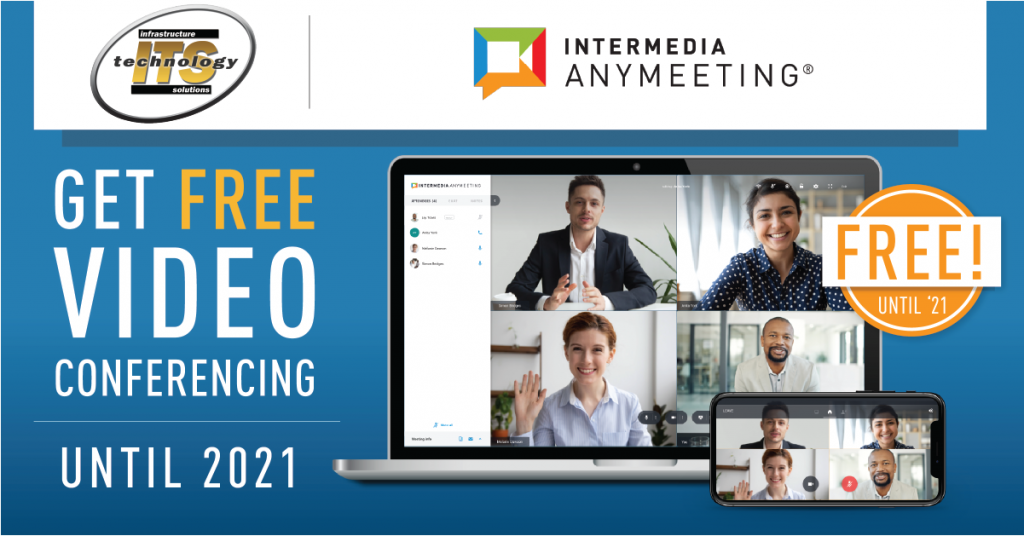 AnyMeeting enables users to hold unlimited web conferences with up to 30 participants, or web and phone conferences with up to 200 participants. Each conference or meeting is started with a custom URL and also features a meeting chat. AnyMeeting Video Conferencing Pro allows for custom branding, has unlimited recording cloud storage, is HIPPA compliant, and also features end-to-end encryption. Learn more at https://www.intermedia.net/anymeeting-video-conferencing.
ITS has an established connection with Intermedia. Give us a call today and we can get you set up to experience the difference that a high quality collaboration tool can make.