Unfortunately, attempts to steal data are oftem found in phishing attempts sent directly to our personal inboxes. Levels of sophistication can vary from attempt to attempt. In this phishing attempt, the email was sent from someone that claimed to be "iCloud." A closer look at the sender's email address sends red flags to the careful reader.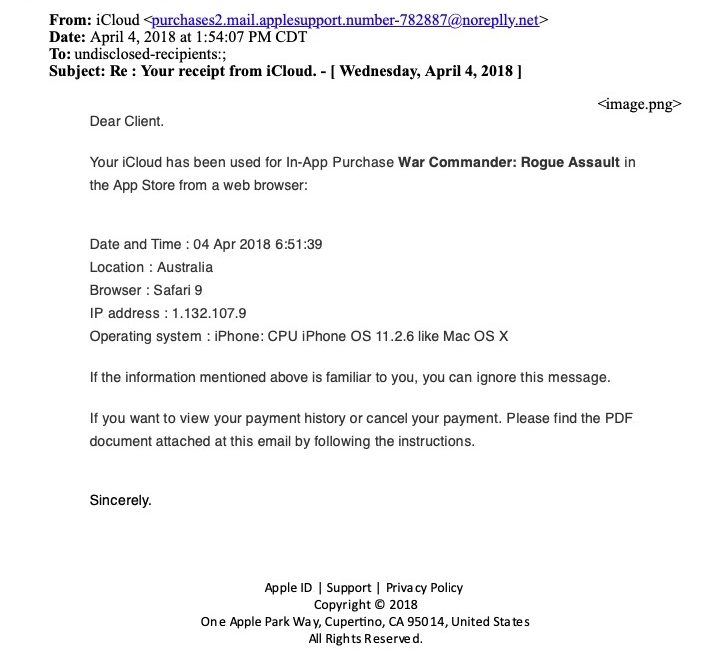 The goal with this attempt was to get the receiver to click the PDF attached in the email in order to view their payment history or cancel the payment. Most likely, if the receiver would have clicked this link, nothing would have opened. This action, however, would most likely have triggered a virus to invade the computer.
Phishing emails can often appear to be surprisingly legitimate. This real-life case was a real purchase made by the receiver of the email. However, this was a fake receipt.